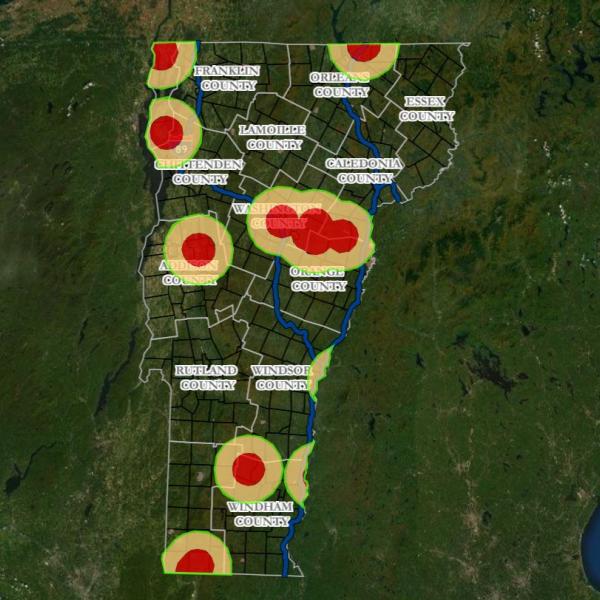 New detections of the emerald ash borer (EAB) in Plainfield, VT have expanded the current infested area in Central Vermont.  In addition, two new detections in Sullivan County New Hampshire (Plainfield, NH & Langdon, NH) create infested areas that extend into Vermont.
The mapped area in Vermont to which "Slow-the-Spread" recommendations apply now includes new areas in Washington, Windsor, and Windham counties. 
Towns within the new infested areas include:
Most of the town of Rockingham

Large portions of Springfield, Westminster, Hartford, and Hartland.

Portions of Norwich and Windsor and new areas of Athens and Grafton
We are still in the non-flight season for the Recommendations to Slow the Spread of Emerald Ash Borer until June 1st.  If you are buying your firewood now for next winter, it's important to remember that untreated ash firewood should never move out of infested areas. Be sure that your purchase or transportation of both log length and split firewood will not unnecessarily spread EAB.
There's a lot of spread to slow: While the infested area map shows that high-risk areas for EAB include many towns, visibly infested trees are still rare in Vermont. You can help by following the "Slow-the-Spread" recommendations.
View a larger map or download a PDF map of the infested area.
Related Invasives