ON LAND
INSECTS
Become a Forest Pest First Detector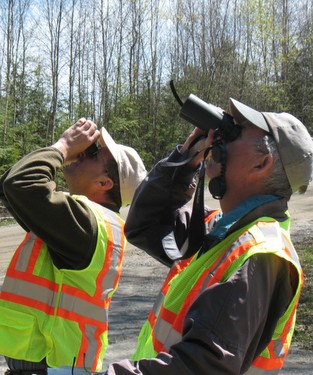 Vermont's Forest Pest First Detectors program prepares these volunteers to meet, work with and educate the public about exotic tree pests. First Detectors are on the front line of defense against high risk forest pest infestations, such as the emerald ash borer and Asian longhorned beetle. Learn more about the Forest Pest First Detector Program.
survey for hemlock woolly adelgid
The Department of Forests, Parks and Recreation is looking for volunteers to inspect hemlock trees for Hemlock Woolly Adelgid (HWA) and report suspected sightings. If you're interested in being out in the woods, inspecting hemlock stands and sending findings to the Vermont Department of Forests, Parks and Recreation then this opportunity is for you. Learn more about surveying for HWA.
pLANTS
Track Invasive Plants
Help track which invasive plants are present in Vermont and where they are by uploading observations to our Mapping for Healthy Forests project on iNaturalist. Knowing what plants are where makes it easier for us to prioritize, plan, and execute our treatment strategies.
Statewide Invasive Plant Phenology monitoring project
In the second full week of each month of the growing season, volunteers observe invasive plant phenology (life stage) across the state, then submit that data to a master spreadsheet.  Knowing how invasive plants are behaving at different latitudes and altitudes helps us understand how plants respond to changes in climate and growing conditions, and allows us to adjust our treatment plans accordingly. Please be in touch if you'd like to be part of this collection effort.   
Create a Cooperative Invasive Species Management Area
A Co-operative Invasive Species Management Area, or CISMA, is a partnership among local organizations that have a vested interest in maintaining the ecological health of a particular area through invasives outreach, prevention, and management. Organizations that are part of a CISMA can work together to share resources and collectively be more effective in their work. To learn how to create a CISMA in your community, check out these resources here (MOU, CISMA), and check out Midwest Invasive Plant Network, who hosts a variety of resources on creating a cooperative weed management area. 
If you are an existing CISMA that works on lands in Vermont, please contact Elizabeth Spinney at elizabeth.spinney@vermont.gov, so we can share your website or contact information here to share with others.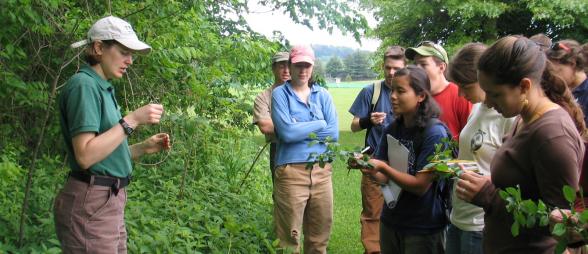 Upper Connecticut CISMA
While not a CISMA, Black River Action Team deserve mention for their great work at Early Detection, Rapid Response! 
AQUATIC
Protect our aquatic resources - Become a vermont invasive patroller!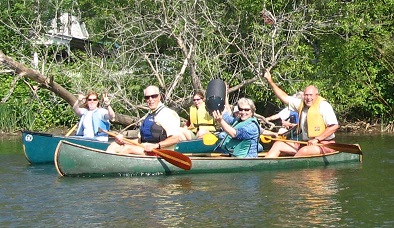 Early detection is vital to protecting Vermont's water bodies from harmful invasive plants and animals. With more than 800 lakes and ponds throughout the state, volunteers play a key role in surveying efforts. Vermont Invasive Patrollers (VIPs) monitor water bodies for new introductions of invasive species and report their findings to the Vermont Department of Environmental Conservation (DEC).